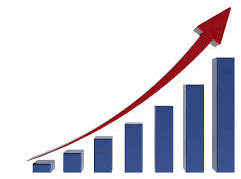 It is hard to believe, but the end of 2013 is here. This year has been a successful and productive one for Motion Controls Robotics, Inc.; sales have continued to be strong, we have had a healthy and productive team of employees, we brought on several new employees who have been great additions to our team, installed a new accounting / business management software package that has reaped rewards in expected and unexpected ways, and have continued to refine our focus for future work.
2014 holds great promise. The Robotics Industries Association and FANUC America are forecasting continued strength in North American capital equipment and robotic automation sales and we have a strong backlog in prospective work. We are working on details of a teaming agreement with an important player in the packaging industry that will give us access to new markets and complement our areas of expertise. There will be an announcement of the addition of a new Regional Salesman for MCRI in January, and we will be adding other employees in key areas where additional support will be beneficial and necessary as we grow the business. Most importantly, there will be opportunities for all of our employees to grow and develop new skills in the coming year.
Tim Ellenberger and I wish for the best for our employees, customers, suppliers and their families in 2014. May you all have a Happy and Healthy New Year.
– Scott Lang, President