Motion Controls Robotics' top 10 robots, applications, and industries for 2019. Each year it is interesting to go back and see what was trending in robotics. If you care to compare other years visit: 2016, 2017, and 2018. Each year we explore a different topic, but this year you get to go inside baseball with some real numbers.
Robotic Applications
In 2019 Motion Controls Robotics received over 500 requests about a variety of robot projects from 40 different states. These requests ranged from as far away as California to as close as a mile from our facility in Fremont, Ohio. Analyzing and sharing information about projects where other companies are hoping to add automation helps you to see what industries and applications, are not just popular but, brings insight into the best applications for improved efficiency.
*All the information presented in the charts is the percentage of the total.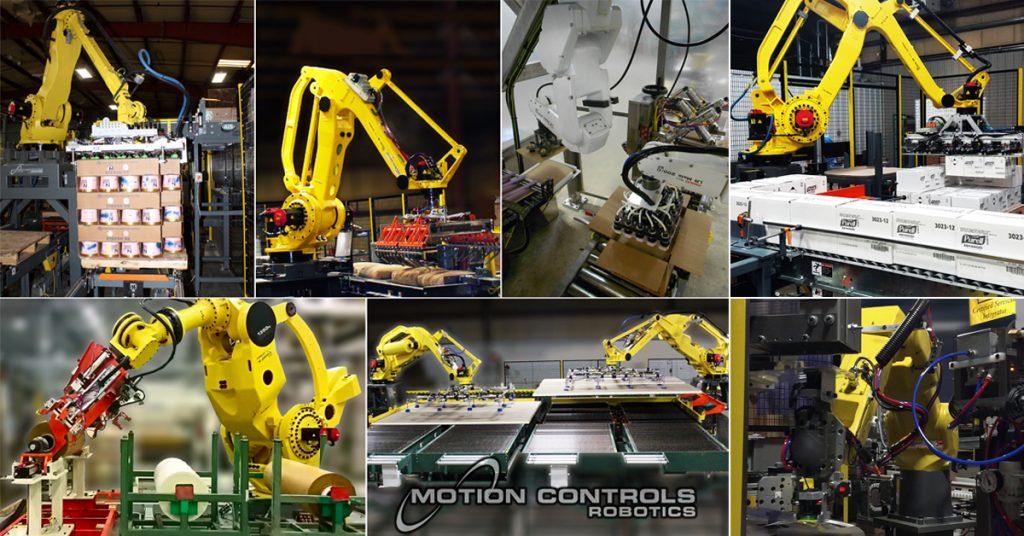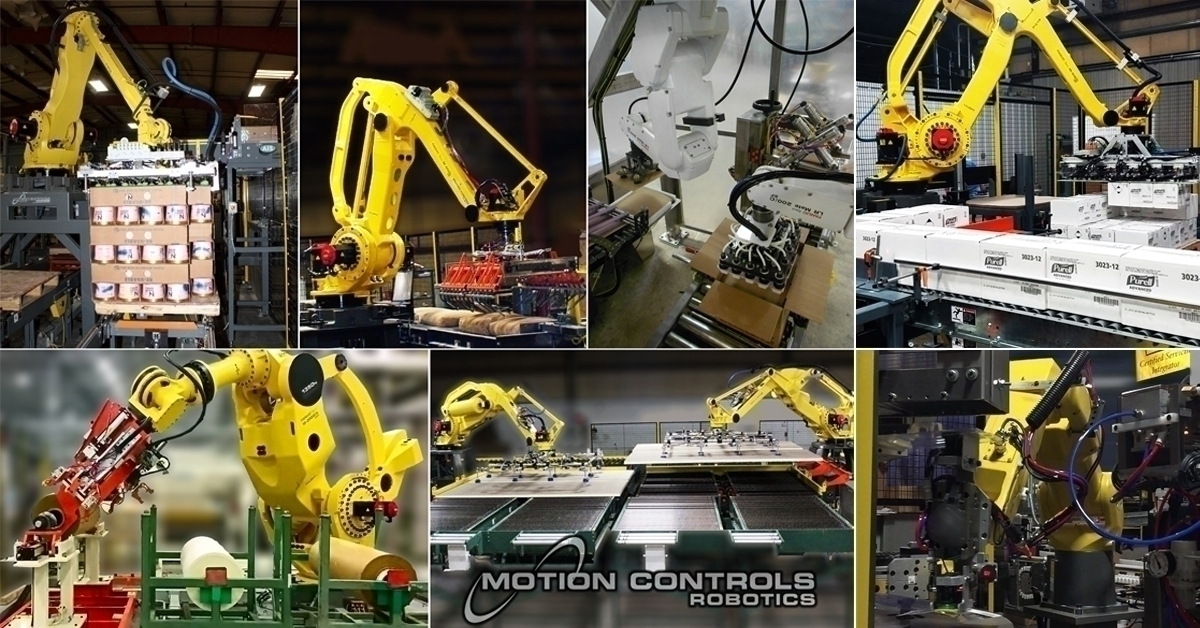 ---
Top 10 Robots / Models
We saw interest in robotics grow in the past year over 30%. Some of the reasons for this growth in interest have to do with improved technology like vision, FANUC's iPendant, collaborative robot options, smarter safety technology, and improved AGVs have reduced and eliminated obstacles. The other side of the coin are the new/more problematic challenges that companies are continually facing like, shortage of workers, repetitive motion injuries, dangerous work environments, or even the quickly changing consumer trends.
According to the Robotic Industries Association (RIA), in 2018 robot installation in the United States topped 40,300 units. This showed a 22% growth over the previous year. The growth rate in 2019 was not as substantial but that doesn't mean units aren't being added at a steady rate.
---
Popular Industries
What industries are using the benefits of robotics? According to the RIA the use of robotics in the automotive industry is still a main driver.
Below is a side by side comparison of Motion Controls Robotics data and the Robotic Industries Association (RIA) findings.
Motion Controls Robotics focuses our application expertise to these areas:
If 2020 finds your company in need of automation to improve efficiency and/or throughput for a process in your facility, check back with Motion Controls Robotics. You can also refer to our Bringing Robotics to your Process series to help answer some questions.