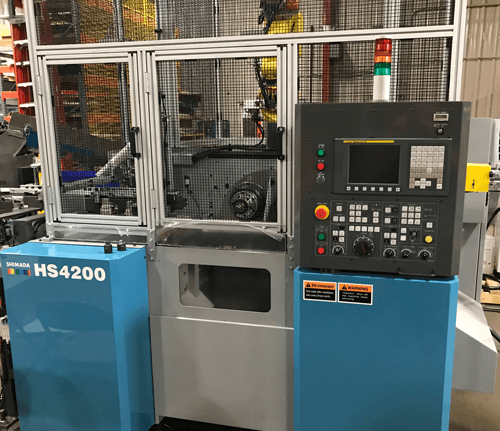 Machine Tending Load/Unload
I have been working with MCRI for many years in automating the loading/unloading of Kitako multi spindle CNC lathes. They are very professional from the quoting process through to the final build, and delivery to our end user. Prior to using MCRI, I had to travel to Japan to have the machines automated by the manufacturer. There were always situations and delays that were made worse by the language barriers and lack of local sources of supplies. It is so much more convenient having everything built in Ohio, and then having MCRI support the equipment. They work as an active partner for my turnkey projects.

I would highly recommend using MCRI for any robotic application, not just machine tending.
Henry Rabinovich
Precision Machine Tools