Motion Controls Robotics develops robotic case packing systems that allow product to be automatically packed into pre-erected, lined or unlined corrugated cases. Products are fed into the system via flat top conveyor. Erected cases are placed on the case conveyor and are automatically registered for packing. The robotic container case packing system is flexible, precise, programmable and portable.
Case Packing Robot Options
Click on the robot to learn more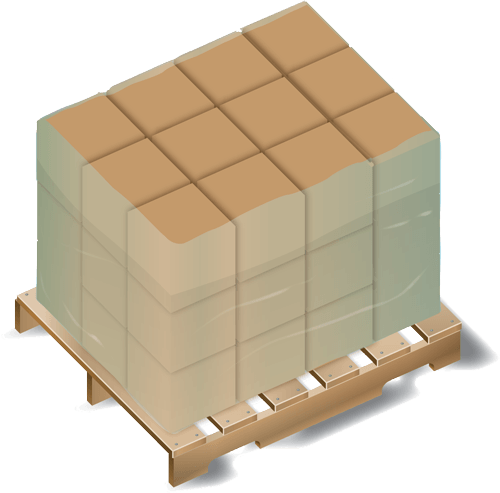 Corrugated material is at the heart of robotic case and tray palletizing.  Learn more from Wexxar Packaging, Inc. in their white paper "Corrugated Packaging 101" about corrugated material and different forms of cases and trays.
Easy To Use
Portable – robot rolls up to the end of an existing product conveyor
Product may be stacked in upright, inverted and horizontal orientation using automatic tool changers
Easy access door for change over adjustments
Tooling is adjustable for a wide range of product sizes and pick positions
Operator pendant for recipe management and error reporting
Reduced Cost
Labor savings of up to two people per shift
Automated machine reduces worker compensation costs
Efficient floor space usage
Flexible and Precise
Handles multiple product sizes
Standard corrugated and plastic/film lined cases
Precise, 6-axis servo-controlled system
Automatic tool change over
Programmable
No need for direct teaching of points
Built-in operator pendant with stored recipes
Menu selection for patterns/pack outs
Adjustable pick and place positions, on-the-fly
Offline programming via easy-to-use text file
200+ part recipes keeps data such as part description, pick/place locations and stack patterns
Upgradeable
Case in-feed conveyor can be attached to automated box erector
Completed cases can be conveyed to automated case sealers for taping
Portable
Case Packer is typically equipped with fork pockets or casters so it can be easily moved to any packaging line
Interchangeable tooling between Case Packers
Tech Talk Articles Related to Case Packing