Autonomous Mobile Robots (AMRs)
Motion Controls Robotics offers a variety of safe Mobile Industrial Robots (MiR) AMR models that meet the varying needs of industries and fulfillment centers alike. Each AMR model is designed to optimize logistics throughout the entire production chain, from the warehouse to the delivery of goods.
The MCRI and MiR partnership means MCRI robotic integration customers get the value add of safe, collaborative, autonomous mobile robots to increase efficiency of operations and, at the same time, see a rapid return on investment. MiR's Certified System Integrators have the knowledge to implement collaborative, autonomous mobile robots into facilities needing anywhere from a small material handling solution to large, full factory transporting needs.

With Autonomous Mobile Robots (AMRs), you have a variety of options for addons, like towing hooks and pallet lifts, to meet a variety of needs. The MiR AMR has a user friendly interface and they plug themselves into a charging station when the power gets low.

AMR video below shows a demonstration in our Customer Solution Center of a MiR moving a pallet from the palletizer over to the pallet stand.
---
AMR Options from MiR
MiR100

A smaller payload, clean room certified AMR is a cost effective way to transport parts or add a top module for bins, racks, or lifts
MiR1350

Similar to the MiR600 ( IP52 rating  and meets ISO-3691-4 compliance), this model has increased payload and is ready for the challenging environment of your facility.
MiR600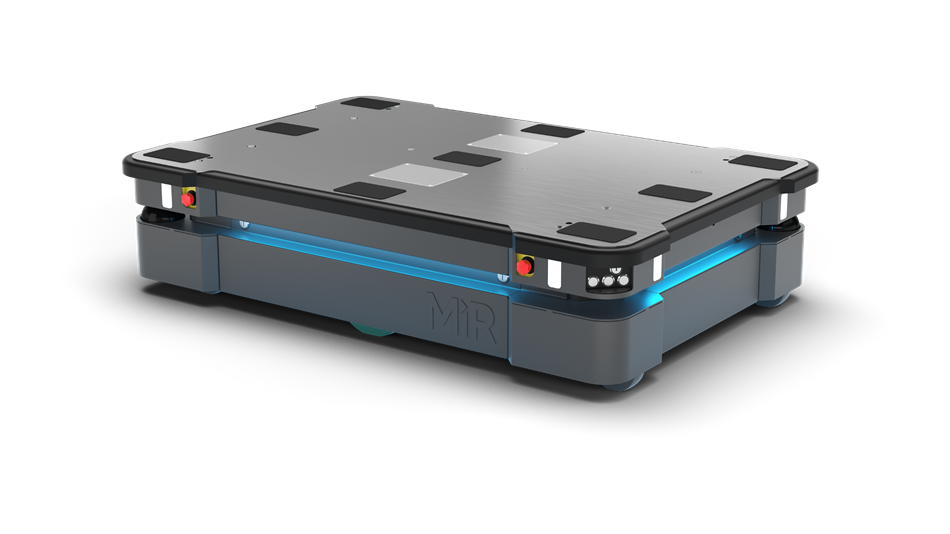 This industry grade AMR offers an IP52 rating  and meets ISO-3691-4 compliance. Using industry rated components, these can withstand a high payload for pallet and part transport.
AMR with a Pallet or Shelf Lift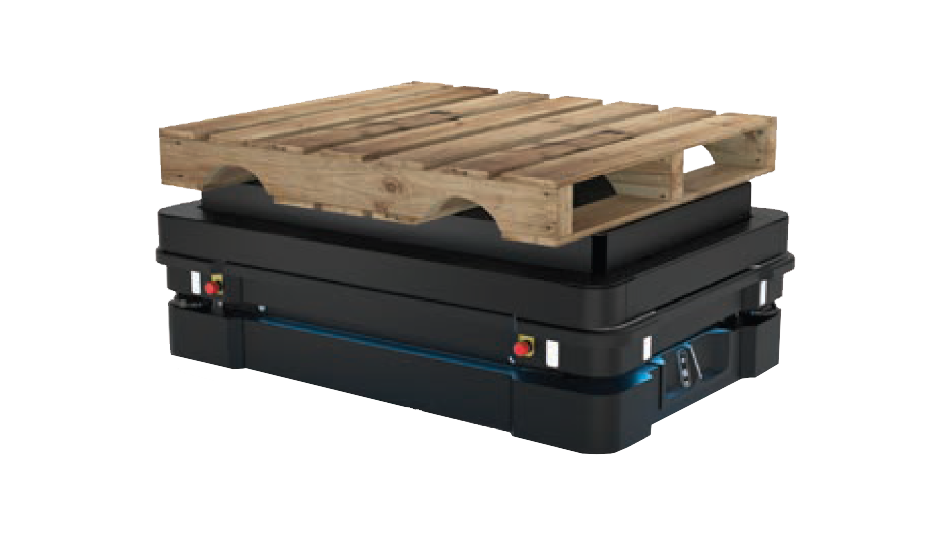 Add a pallet or shelf lift to your AMR. These lifts work with MiR500, MiR600, MiR1000, and MiR1350. The pallet lift is designed to pick and transport pallets. The shelf lift can pick up a cart or shelf and move product to different locations to improve efficiency of your workflow.
MiR250
The MiR250 adds the option for a faster, safer, and more flexible integration into a busy facility floor. There are three options available: standard, dynamic (better movement options for tighter halls and spaces), and ESD.
Watch a video showing integration of Autonomous Mobile Robots