Robotic Roll Handling
Heavy to small rolls | Labeling | Palletizing | Robot teamwork
Motion Controls Robotics has designed a variety of robotic roll handling systems, including palletizing, packaging, machine tending, and general roll/material handling.
We can design your robot cell with future needs in mind, so your robots are reusable and re-deployable if
there are product changes. Six axis robots are typically selected for roll handling applications – below are commonly used roll handling robots. Click on the robot to learn more.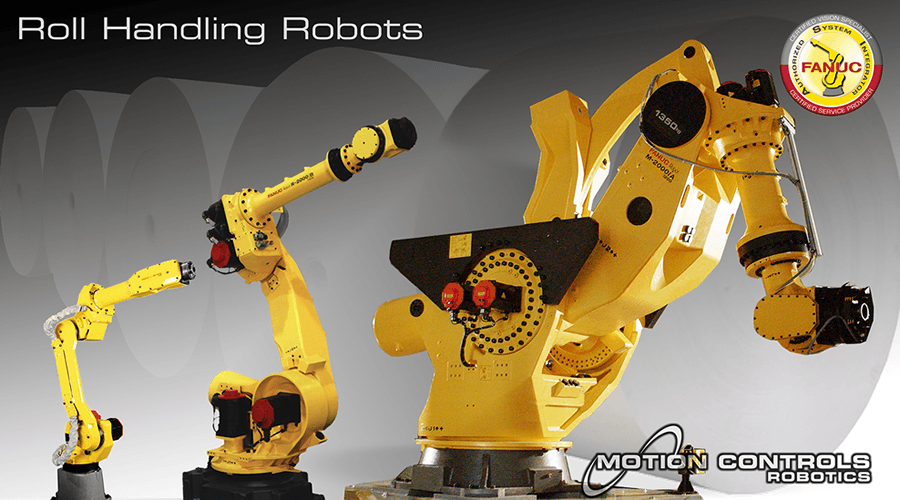 Benefits
Easy To Use
Servo operated robot end of arm tool can be programmed to grab a wide range of roll diameters
Easy access door(s) for change over adjustments
Operator pendant or HMI screen for recipe management and error reporting
Reduced Costs
Fully automatic operation eliminates all related palletizing/packaging labor
Automated machine reduces worker compensation costs
Efficient floor space usage
Flexible and Precise
Handles multiple product sizes
Flexible end packaging
Precise, 6-axis servo-controlled system
Programmable
Simple HMI screen(s) or operator pendant with stored recipes
Upgradeable
Upstream and downstream operations can be added to the robotic work cell in the future