BA Palletizer - Portable & Collaborative Station
Cobot Palletizer
The BA Palletizer features a FANUC CRX-25iA collaborative robot. These compact palletizing stations save floorspace and are easy to install and program. Area scanners allow full speed palletizing without additional barriers and upon detecting operators the station slows/stops to keep operators safe as they approach or replace full pallets. Being portable to other locations in the facility is a breeze with fork pockets and leveling pads integrated into the base for easy transportation and setup.
BA Palletizer Features:
---
End of Line Palletizing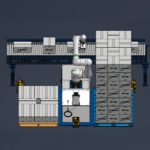 Collaborative, End of Line Palletizer for use with multiple lines without extended downtime or setup costs. The station contains 2 pallet stations for different product/orders or case size. The low initial investment of these robotic systems makes it easy for any company to add a new system, and experience a quick return on investment.
---
FANUC CRX-25iA Collaborative Robot

The FANUC CRX-25iA brings reliability, quick setup, and easy programming to collaborative robots. The lightweight robot comes with the R-30iB Mini Plus Controller. FANUC Collaborative robots include 8 years with zero maintenance as well as their proven industrial reliability. You will know how important this aspect is if you have used other brands of cobots in the past.
---
Compact Footprint & Portable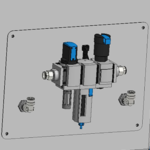 This station is designed to be compact offering optional onboard air and controller. There are fork pockets and leveling pads integrated into the base for easy transportation and setup. All FANUC CRX models use a standard outlet, so this palletizing station can be plugged into any regular outlet.
---
Easy Setup
Using the tablet's 3D Layer Building program, new product and palletizing setup can be done in minutes and the robot can start palletizing.
---
Gripper
There are a variety of options for the gripper from custom designed to off the shelf. One gripper that works with collaborative applications is the Schmalz Vacuum Gripper. View more about the Schmalz Gripper
---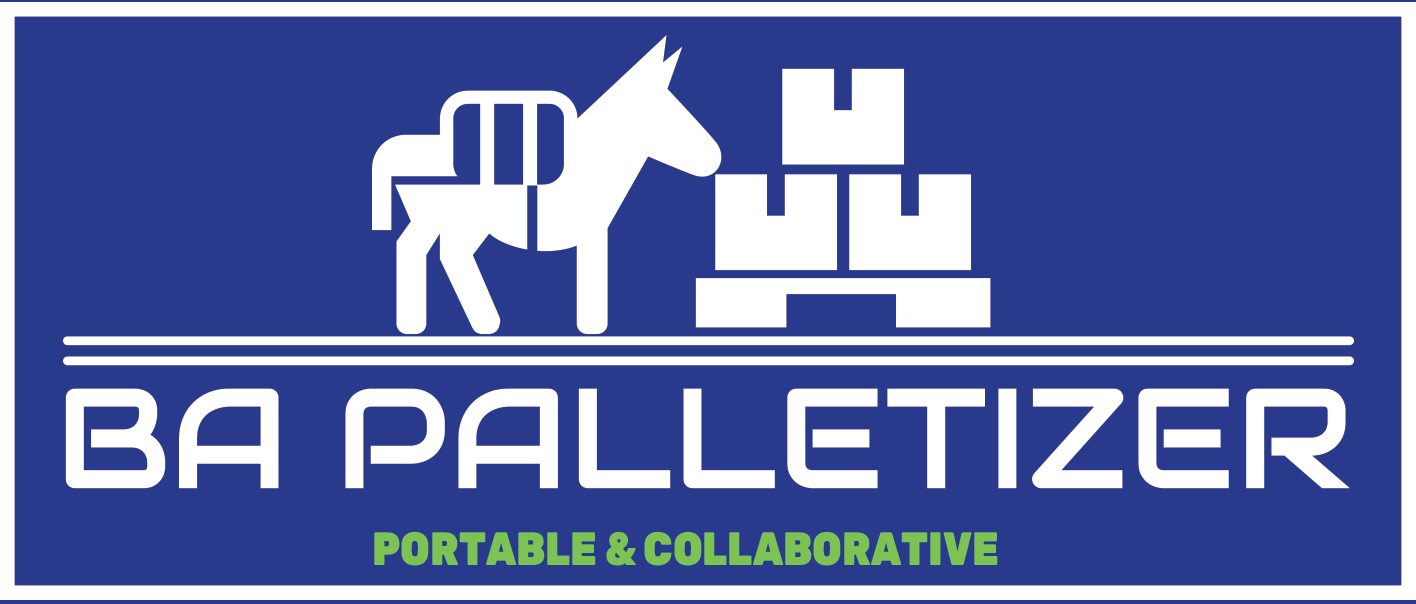 Low Risk

–

Low Initial Investment

Automation
Cobot Palletizer - Specifications
Cases
A variety of case sizes can be run using the BAP.
– Up to 8 robot cycles per minute
---
Stack Height
The palletizer can be setup with a lift to accommodate taller stacks.
– Fixed Base: 78"
– Optional Vertical Lift: 110"
---
Power Requirement
The BAP Station can be plugged into any regular 120 VAC outlet.
 – 120 VAC / 20 Amp / 60 Hz
---
Optional Air Capacity
Plug in 1/2″ air hose and you are good to go. No air lubrication required.
– 1/2″ Line (Push-To-Connect)
– 14 CFM @ 80 PSI
---
Pallet Information
The BAP can palletize to two different pallet stations.
– Any 40" x 48" Pallet: GMA, CHEP, PECO, iGPS

---
Tier Sheet
You can add an optional tier sheet stand if the inbound conveyor allows.
– Tier sheet stand can be added
---
Station Safety
Motion Controls Robotics follows the ANSI/RIA R15.06-2012 Safety Standard designed to ensure employees and robots work safely together. We take full advantage of new safety technologies and innovations as they become available.
– Area scanners included
– Collaborative robot
– Safety risk assessment recommended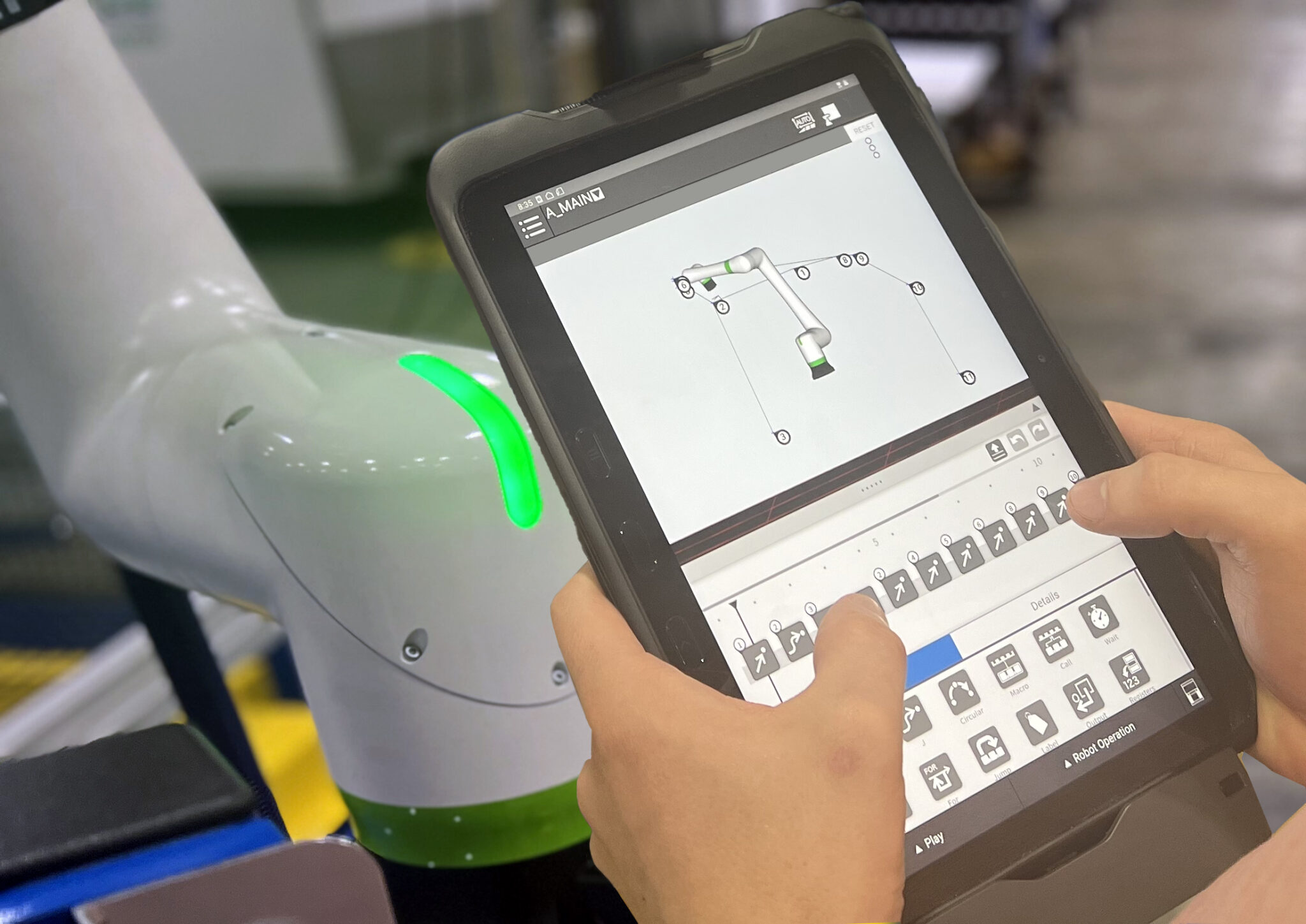 Purchase & RaaS Options 
The BA Palletizers are here! Get in line today for the BA palletizer! 
RaaS
– The BAP is a perfect RaaS station for introduction to Robots as a Service.
Purchase Options
– 1 day with MCRI – setup & training on the BA Palletizer
– Purchase the system and get started