FANUC Robots are the Most Installed Robots Worldwide
New FANUC Robot Options –
select robot below to learn more
MCRI only wants the best for our customers. FANUC America is the  leading supplier of robotic automation in North America and the world. Over 220,000 FANUC robots are installed worldwide, in more than 200 robot variations with payload capabilities ranging from 0.5kg to 1,2000kg, and reach capabilities from 280mm to 3650mm.
Along with the new FANUC robot models described below, Motion Controls Robotics provides robot cell simulation (using FANUC RoboGuide software) as well as system level discrete simulation modeling and services, robot cell and integrated system application software and controls and integrated iRVision and force sensing products.
The Benefits of Buying New Robots from Motion Controls Robotics
Motion Controls Robotics sells new, as well as used robots. While used robots can save you money and may serve your purposes very well, there are a number of reasons to consider a new robot;

New FANUC robots will always have FANUC's latest features and software.
New robots are typically faster, with greater load capacity and more advanced features than their predecessors
Used FANUC robots are valued highly and not always easy to come by – so if your application requires numerous robots, and/or your plant may require additional robots of the same type in the future, there may not be enough used robots in the market to meet your needs. You could end up with a wide mix of different robots doing the same job, increasing the overall cost of the application solution.
Some features, such as iR Vision, are integrated into FANUC's latest robot controls. By the time you are done separately integrating these features into older style robot controls, the total cell cost with used robot could approach that of a cell with a new robot.
While MCRI recertifies every used FANUC robot we sell and provides a full one year parts and labor warranty on our used robots, it is likely that you will realize longer total life out of a new robot.
Motion Controls Robotics has a proven ability to manage large projects and will be my first choice going forward.
~ Building Material Company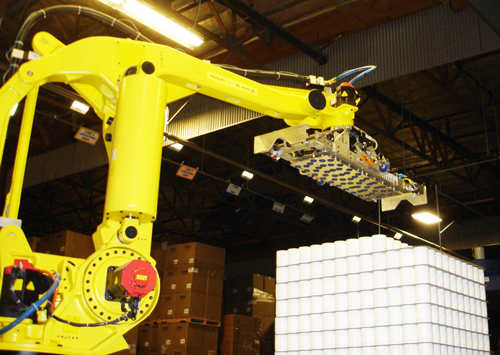 MCRI performed our annual Robot Preventative Maintenance and servo replacement. The Service Technician was extremely knowledgeable, professional, and concise. The job was finished on time. I would highly recommend MCRI!
Automated Systems Technician at Plastics and Container Company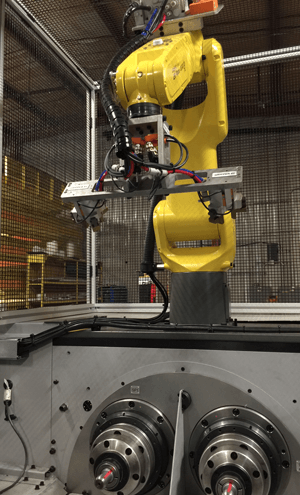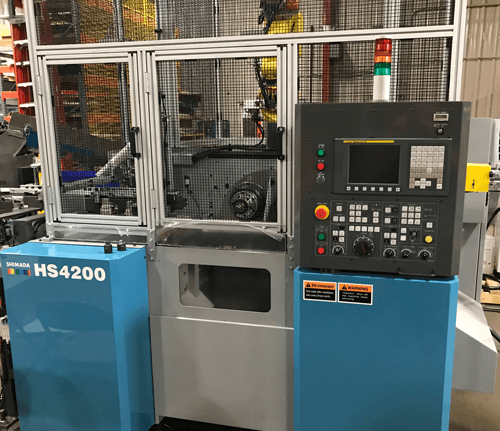 Machine Tending Load/Unload
I have been working with MCRI for many years in automating the loading/unloading of Kitako multi spindle CNC lathes. They are very professional from the quoting process through to the final build, and delivery to our end user. Prior to using MCRI, I had to travel to Japan to have the machines automated by the manufacturer. There were always situations and delays that were made worse by the language barriers and lack of local sources of supplies. It is so much more convenient having everything built in Ohio, and then having MCRI support the equipment. They work as an active partner for my turnkey projects.

I would highly recommend using MCRI for any robotic application, not just machine tending.
Henry Rabinovich
Precision Machine Tools