When a company starts gathering proposals for a new robot cell to replace their current manual process, the quotes can come in with drastically different responses in both needs and pricing. According to "Trends in Robotics Report" from PMMI, finding out about surprise add-ons to a quote when installing a robot cell is a major problem for manufacturers and other buyers of robotic automation.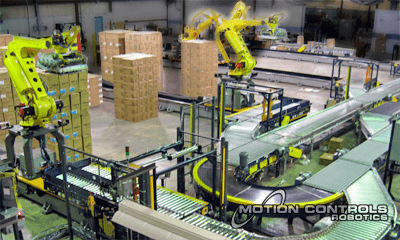 Major price differences in a robot cell quote can occur either because:
an integrator has lack of experience or understanding about the final needs of the robotic system
project requirements are not completely known or identified by the equipment purchaser
Much like purchasing a car, a robot cell cost depends on what you buy with it/what you need, or even want. For example when purchasing a Mini Cooper, are you looking for a convertible or hardtop? Countryman? S? Paceman? Coupe JCW? Stick? Automatic? The cost of a Mini varies by about 100% from lowest base model (about $20,000) to highest, loaded up model (over $40,000).
Likewise for a robot cell, the answer to the cost question varies based on project parameters and design preferences. While a typical robot costs $35,000 to $75,000, the robot is like a car's engine and is responsible for just a fraction of the robot cell cost.

Robot Cell Quote
Below is a list of items that should be included in a proposal for your robotic automation project. If these items are not easy to identify in the quotes you receive it is more likely you WILL have add-on costs later in the integration process.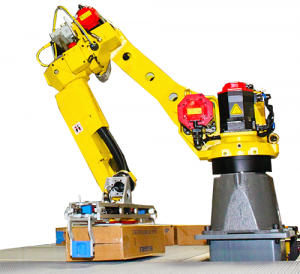 Proper robot model selection
Simulation costs
Other peripheral support items like conveyors, carts or stations
End of arm tooling design, integrating technologies, and installation
Off-site and/or on-site training with knowledgeable and experienced programmers and service technicians
Integration and installation costs
Start-up services including FAT, validation and documentation
Time for maintenance / technical support following installation
Intuitive programming, change recipes, and a user friendly HMI interface for troubleshooting and diagnostics
Safety fencing and other related safety equipment that meets standards laid out in ANSI/RIA R15.06-2012 American National Standard for Industrial Robots and Robot Systems
Spare part kits for limiting downtime
Other efficiency options that are available for process improvement like FANUC's Zero Down Time (ZDT) program
In another Tech Talk article, we will cover the design requirements you need to provide to your robotic integration partner in order to reduce the likelihood of project overruns. Motion Controls Robotics has an excellent track record for bringing in projects at, or under original project budget.
Contact us to get accurate pricing for your project.