Motion Controls Robotics, Inc (MCRI) recently attended FANUC America's 18th annual Authorized System Integrators (ASI) Conference in Coronado, CA. The ASI group consists of top robotic integrators that are certified to different levels to work with, service, and integrate FANUC robots.
Tim Ellenberger, Vice President of Motion Controls Robotics, believes, "The event was very informative and introduced some great new technologies and robots that will be utilized by our customers."
MCRI has proudly been a member of the FANUC America Authorized System Integrator Network since 1999. Being a FANUC Level 4, Certified Servicing Integrator means we provide robotic solutions from concept to installation and 24/7 service and support for complete customer confidence.
This year's ASI conference focus and theme was "Be the Catalyst – Spark Transformational Change." The point being: make it a company strategy to find the best final resolutions for the customer. We want customers to see exactly how their new robotic system changes the manufacturer's business or even industry. As it states in MCRI's tagline, this type of thinking is what makes Motion Controls Robotics able to provide the quality robotic systems that are keeping manufacturers competitive.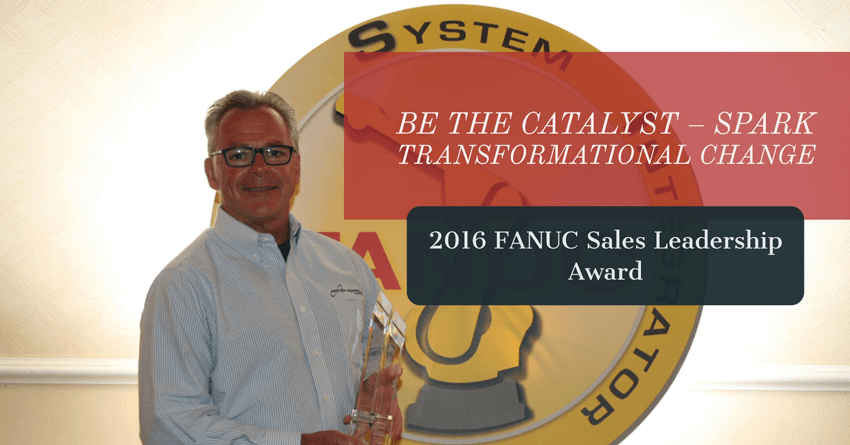 During the conference, we received our tenth FANUC Sales Leadership Award. Tim Ellenberger, Vice President of Motion Controls Robotics, believes, "The event was very informative and introduced some great new technologies and robots that will be utilized by our customers."