by Julie Beaschler, Project Manager
To understand LEAN manufacturing, we need to understand the two basic ideas that drive it, WASTE & VALUE.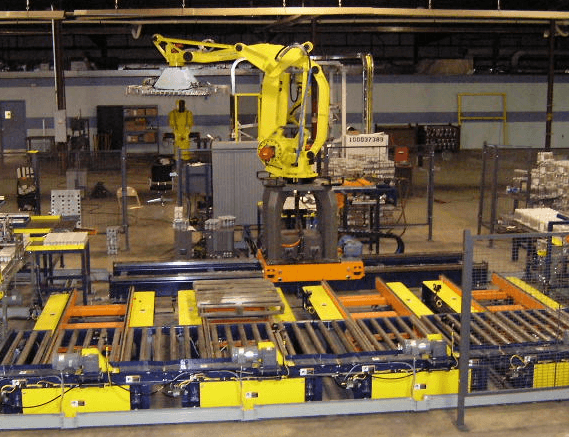 Value is anything an end user or customer is willing to pay for. This is ultimately what drives a company. One important way for a company to add value is to eliminate waste. Waste can be any activity that does not add value to, or takes value away from a product. Overproduction, motion, defects, and excess inventory are some common examples of waste that could be occurring in your plant.
Robotics can help eliminate these examples of wastefulness. "How?", you ask.
By eliminating unnecessary motion –
Motion Controls Robotics' programmers can program a robot to reduce the motion required to complete a specific task in your production line.
By reducing the number of defects –
Robots aim for perfection. They constantly repeat the same correct task over and over which significantly reduces the amount of defects in your finished product.
By reducing excess inventory –
Robotics allow a manufacturing operation to avoid storing excess inventory in a warehouse, waiting for the customer demand to increase. Robotics are ideal for producing product on demand. They are available 24/7 and can produce a product in the same amount of time every time. Robots can help your company reduce the amount of lead time required to build a product and reduce changeover time allowing you to have smaller amounts of inventory on hand.
Ultimately waste minimization is the lean philosophy. So how lean are you? How lean do you want to be?
If you are receptive to eliminating the waste in your company's production with robotic automation, contact Motion Controls Robotics at 419.334.5886. We are driven to help you add value to your company's bottom line!