Need Help Preparing a Robot System Budget?
During October, it is common for companies to prepare budgets for the next year. Join the hundreds of companies that have downloaded our Robot System Estimator.  Since costs can vary greatly, based on the complexity of the system needed, you can also contact sales@motioncontrolsrobotics.com for a  budgetary number.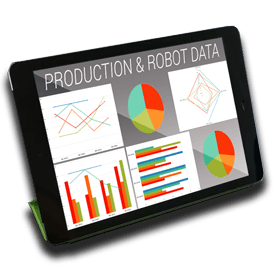 Motion Controls Robotics strives to find ways to help customers cost effectively meet challenges they face when exploring adding robotic applications. One such challenge is the high cost of data transfer and storage.
---
---
Latest Integration Projects
Did you miss a robot integration project? Select image to read about how we designed these systems based on customer needs. See all Integration Projects
---
---
How-to Video Series
How Interlock Switches Work
How to do a Robot Backup