Recently, we sold several R30iB version FANUC robots to a customer with PROFINET communications option. Most people involved in industrial automation know that Profinet is an industrial Ethernet base standard communication protocol used to connect devices. PROFINET can be setup on FANUC robotics systems to get all devices working together and usually, it works very nicely.
In this instance, however, our customer bumped into a series of annoying errors when configuring their Siemens PLC based Profinet network.
PROFINET Error Codes
PRIO-603 An internal error has occurred
PRIO-608 PNIO(D) mismatch slot %d %d
PNIO(D) device is not running
Any controls engineer who has worked with communications networks knows how painful it can be to get to the bottom of such error conditions.
When our controls engineers quickly ran out of solutions for this problem, we had to make a call to the experts at FANUC for support. The cRc (Customer Resource Center) personnel at FANUC know that when our experienced engineers at Motion Controls Robotics contact them, it is for a good reason. As it turns out, the firmware for the particular Siemens Profinet option on the robots we supplied had an error in it from FANUC, caused by safety changes made to the software in Europe that had not caught up with US based hardware.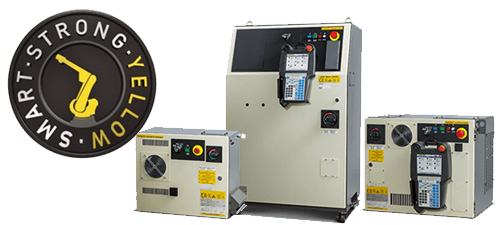 FANUC's US based software team was able to close the loop on the software problem with their global resources/access and resolved the problem within 24 hours.
The experience reinforced our commitment to FANUC since they were so responsive and able to get our customer up and running on such short notice and in such a short period of time.
Motion Controls Robotics feels fortunate to have FANUC developers here locally in the United States who will jump on a problem and stick with it until it is resolved. To the best of our knowledge, the other major robot companies supplying robots to North America do not have this level of US based technical support; this is one of the many reasons we continue to be an exclusive FANUC integrator.
If you run into any similar issues, contact us through our ROBOTICS REQUEST INFORMATION form and we can help walk you through the issue.