Checkout this timely by Josh Bond, Associate Editor to Modern Material Handling Magazine; "Reshoring likely to radically reshape U.S. economy in next 12 months." He reports details of the August-September 2013 Grant Thornton survey of U.S. companies titled "Realities of Reshoring" showing that 34% of materials and 37% of components/products currently being sourced from outside the U.S. will be brought back or "reshored" to the U.S. in the coming year, 2014, by those companies.
"Those who bring production back tend to utilize robotics and automation to design major process improvements." – Wally Gruenes, Grant Thornton's national managing partner for industry and client experience.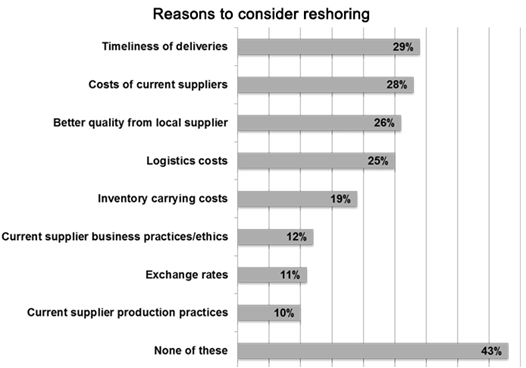 If you are a student at a university or trade school, know that North American manufacturing is alive and well and riding a rocket to take advantage of latest technologies. Consider a career in a manufacturing related industry or business.
If you are graduating from a university with an associate's or bachelor's degree in mechanical / electrical engineering, robotics, PLC or robot programming, welding, machining or machine design, and would like to go to work for an established and growing, highly regarded, leading edge supplier of robotics, automatic guided vehicles, and other automation for packaging, distribution and manufacturing, please send us your resume.
If you work for a company that is looking for a relationship with an automation partner that goes beyond the walls of a traditional customer/supplier relationship, contact us so we can discuss whether we are a good fit for each other.
Motion Controls Robotics Inc, located in Fremont OH, is a Level 4 Certified Servicing Integrator of FANUC robots and a Daifuku Webb Value Added Reseller. We have deep expertise in palletizing, case packing, packaging, machine tending, and general robotic material handling applications and do a significant portion of our business with repeat customers. We are always looking for the right customers to partner with for new growth. Contact us at 419.334.5886 to discuss opportunities for your company. You can visit us at www.motioncontrolsrobotics.com