Tim Ellenberger, Vice President of Motion Controls Robotics, Inc., was honored with the "2014 Citizen of the Year" award by the Sandusky County Chamber of Commerce. This award was presented Friday evening, February 6, 2015 at the commerce's annual awards dinner.
"I love the community and would do anything for it," Ellenberger stated. "This award isn't about me. It's about the community."
Kim Ellenberger, Tim's wife, accepted the award in his honor because he is currently in Thailand on a mission trip to help refugees. Tim is also involved locally in the Rotary, Terra Arts & Music Society, and Grace Community Church.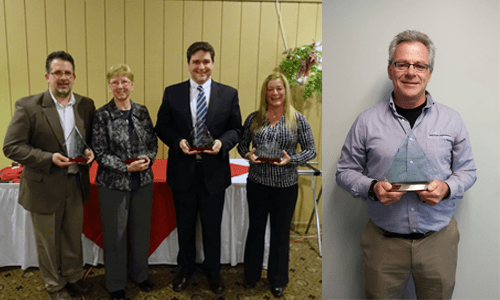 Motion Controls Robotics is very proud of Tim's accomplishments and congratulates him on this honor.