Upfront cost is a reason many manufacturers give for hesitating to integrate robotics. In a recent survey Motion Controls Robotics conducted, 65% of the respondents stated upfront costs are management's main worry and hesitation for robot integration.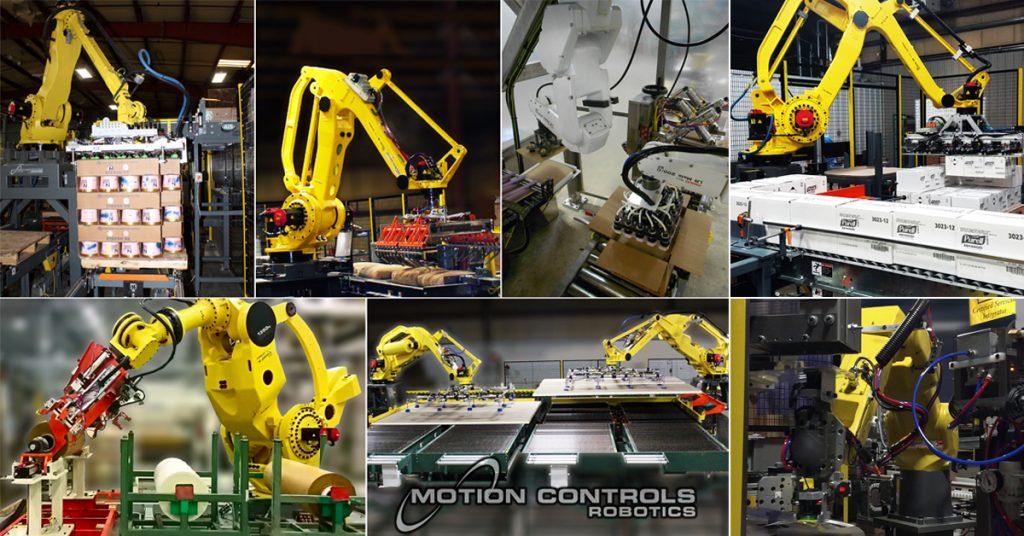 Motion Controls Robotics strives to find ways to help customers cost effectively meet challenges they face when exploring adding robotic applications. One such challenge is the high cost of data transfer and storage. We are seeing a multitude of customers needing to track thousands of products – and we know purchasing more PLC memory and tags can be become cost prohibitive.
Therefore we developed ImpactIQ
What is ImpactIQ? ImpactIQ is Motion Controls Robotics' transaction management application for moving large amounts of data. ImpactIQ provides a cost-effective solution to managing your manufacturing processes by communicating information with a database system – MS SQL or MS Access through an Open Database Connection (ODBC).
Purchasing PLCs with large enough memory is expensive, if not impossible on larger projects. Some customers may need to track thousands evens hundreds of thousands of products through their system. Storing the information in a database on a PC that can be accessed through the PLC, is not only the most efficient, cost-effective way to transfer data, but a safer way to store the data.
ImpactIQ can be used for: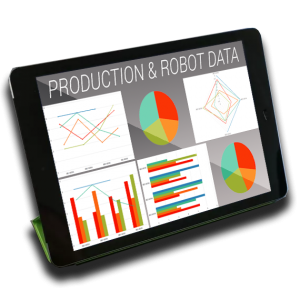 Data Storage – Store large amounts of product data and recipes for companies with hundreds to thousands of SKUs.
System Performance – Monitor system performance with a complete log of all system issues. Then go back at any time and determine what happened.
Labels and Barcodes – Incorporate barcode readers for product tracking adding a level of quality control for order fulfillment. And transfer information for label printing.
Track Alarms – ImapactIQ gives facilities a way of quickly seeing which alarms are triggered most often to help with problem solving.
Dashboarding – Production data can be exported to develop charts and graphs for management meetings.
How does ImpactIQ transaction management work?

The ImpactIQ application can run as a GUI (Graphic User Interface) or as a service in the background interfacing with a MS SQL or Access databases (depending on the size of the database required).
Motion Controls Robotics use the Allen Bradley EtherNet/IP Web Server Module and socket messaging to talk to this PC application, ImpactIQ.  Socket messaging uses TCP/IP protocol to create a link allowing bidirectional communication between the two services.
This link provides a way to send information to and receive information from the PLC. All information is easily stored in a database. This allows for the facility to export data for further interaction with any brand of ERP system.
Watch Video Explaining the Transaction Management application
Real World Example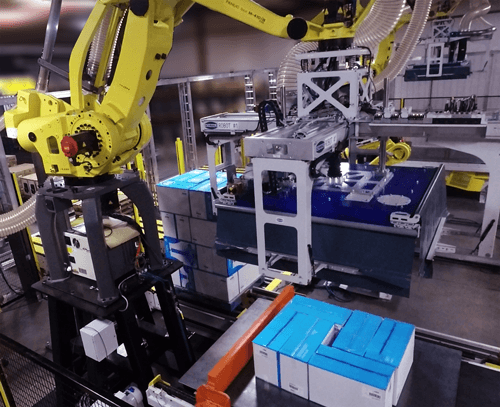 Recently we designed a large depalletizing system for a customer. The system needed to be able to store information on thirty-five thousand different products. We were able to export all this information from their current ERP system and import the data into ImpactIQ. Once the data was collected in ImpactIQ we could instantly call up the product data needed based on a corresponding SKU barcode number and send all the needed information to the PLC. The transfer of information can go both ways, so data is also collected about these 35,000 products through ImpactIQ and can be imported easily into the company's ERP system.
This process would have been extremely costly to store in a PLC, if not impossible.
Not only that, for companies that are expanding their product offering, adding more SKUs is now a breeze.
Before ImpactIQ, MCRI could only store what had been run recently, so there would only be access to up to a weeks work of data. Now there is the ability to store almost an unlimited number of SKUs and production data.
If you have a robotic application/project that will involve large amounts of data transferring, let MCRI show you how ImpactIQ can cost-effectively improve your overall results.