Visit Motion Controls Robotics' 20th Anniversary Open House to see how robots are transforming your process.
Motion Controls Robotics, Inc (MCRI) is hosting an Open House on Thursday and Friday, July 23 &24, 2015 to celebrate their 20th year developing quality robotic systems for the manufacturing, warehouse, and distribution industries. MCRI believes it is important for manufacturers to explore how robotics can transform their process through cost reduction and by freeing up employees to accomplish more important tasks. The Open House will help to serve this purpose by offering hands-on activities that show attendees the best way to integrate robotics.
Manufacturers in the area are invited to attend the Open House either day from 9am – 4pm at MCRI's newly renovated facility at 1500 Walter Avenue in Fremont, Ohio. Thursday's activities will also feature a morning ribbon cutting ceremony performed by the Chamber of Commerce of Sandusky County. This ribbon cutting signifies the growth and recent expansion of the company.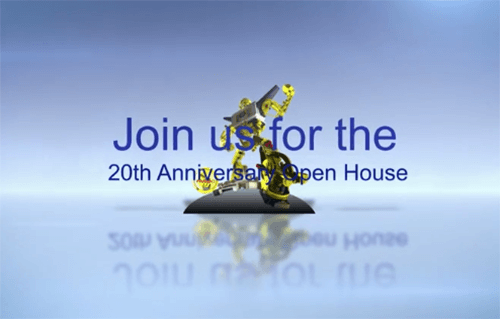 The open house schedule will include seminars about popular robotic applications such as Pick-Pack-Pal, Bin Picking & Vision, End of Arm Tooling, and Robot Simulations. The seminars will be an hour long and include both programmers and engineers from FANUC and Motion Controls Robotics. MCRI will offer CEUs for the seminars for anyone that needs engineering credits.
During the facility tour, a variety of new robotic technologies and innovations will be shown with robot cell demonstration areas. These cells will display such things as 3D area scanning, iRVision, robotic case packing, and palletizing.
"The robotics industry is growing year after year and it is becoming essential for American manufacturers to keep up with the innovations and technologies available to improve their manufacturing, warehousing, and distribution processes," explains Scott Lang, President of Motion Controls Robotics.
Visit the MCRI Open House on July 23 or 24 from 9am – 4pm to learn more about robotics for manufacturing. Watch the invitation video and read about the seminars and robot cells that will be presented at the open house by visiting Motion Controls Robotics Open House webpage. Then register to attend the event and reserve your seminar(s).