SNAP Resources (SNAP), a Motion Controls Robotics' affiliated company introduces two portable SNAPMate Stations featuring either a FANUC CR-15iA or FANUC CR-7LiA collaborative robot. The SNAPMate combines the experience of a FANUC, level four integrator in Motion Controls Robotics with the flexibility and ease of use of a Ready Robotics Forge workstation making it a snap for manufacturers to quickly increase productivity through collaborative automation.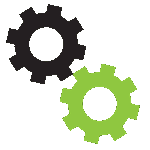 SNAPMate Applications

A SNAPMate Station with a FANUC Cobot provides manufacturers the tools and flexibility to increase productivity through the use of automation to accomplish a variety of smaller volume or short run applications:
Machine tending – Load and unload a variety of CNCs throughout the facility
Pick and place operations
Assembly
Inspection
Case packing
Palletizing
The SNAPMate Station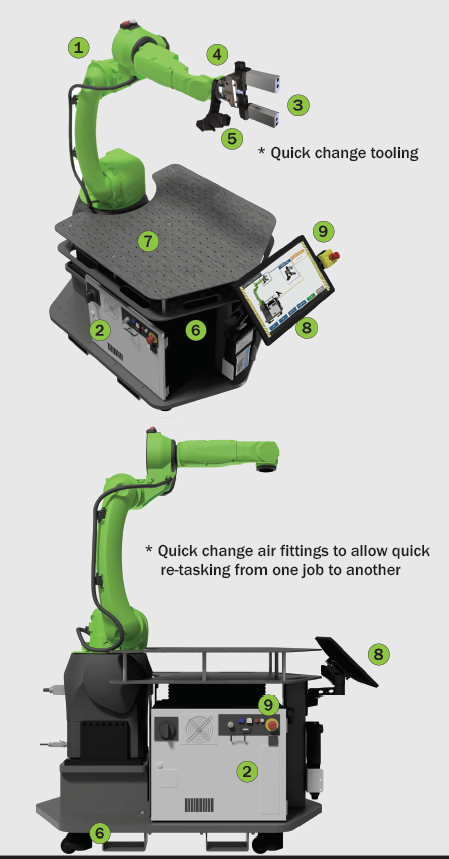 Program robots without code using quick, touchscreen setup. SNAPMate is the perfect option for out-of-the-box automation that is user-friendly as well as re-deployable to different tasks throughout your facility.
FANUC Cobot (FANUC CR-15iA or FANUC CR-7LiA)
FANUC R30iB Plus controller
A multitude of optional grippers/suction cups
Manual Quick change for different grippers/cups
Force sensor & hand guidance
Pull handles and casters for easy relocation of the unit
Worktable grid for part/product setups
Adjustable height screen
Emergency Stop
FANUC collaborative robots are the best choice for durable, long-lasting performance and adding a Forge Controller makes programming a snap. By combining these two technologies, a line has been drawn in the sand.

---
Collaborative Robot Selection
With the SNAPMate, you simplify cobot automation through the use of the Ready Robotics Forge software and controller. The Forge controller makes programming a FANUC cobot, mobile workstations intuitive by using hand guidance with drag and drop programming. You just roll the station up to the machine, Lead-to-teach for quick, easy programming of points, and start working. After teaching multiple points for a task, simply use landmark hardware/software (software accounts for the station not being in the exact position as when programmed the first time) for easy relocation back to a previously programmed machine (can program and save several different programs to call up).
Easy as a snap from ordering to delivery to the first job
Select the SNAPMate Station you need based on payload and reach.
Chose from a variety of gripper types for use with collaborative robots.
SNAP offers other add-ons that will help you get up and running in a snap.
Purchase of a SNAP comes with delivery and a 1-hour instruction session with a SNAP engineer
Roll your SNAPMate up to the first machine and lock wheels into place.
Use Drag and Drop functions and hand guidance to program the first job.
Let your SNAPMate start working
Visit the SNAP website or contact Motion Controls Robotics to learn more about the SNAPMate Station.