70% of robot orders in the 1980s were for use in automotive factories, today this number is 52%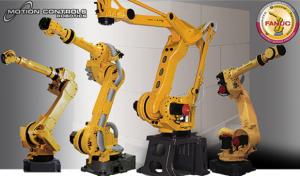 Source – RIA
There is a difference in beliefs about how robotics will change the workforce. Some believe that robotics will bring new, better jobs to the industry and some think it will result in a large loss of employment. One thing that we can not argue about is whether the use of automation will continue to increase.
We see from our customers a constant need for more employees, and they discuss with us their trouble finding people wanting to do the repetitive, dirty, dangerous jobs robots can takeover. This is typically the reason they seek a robot integrator.
If we learn from the past, there have been few technological advances that have led to less employment – even though that worry is always front and center.
Also learning from the past, it is not really a question of if you should start preparing your people for automation, but more a question of how. Think of how online shopping has changed the world of brick and mortars, and who survived the change and who didn't.
Other countries are currently increasing robot use at a much higher level than the US. In some cases, companies that continue to ignore the benefits of robots may discover that competition in the areas of efficiency and productivity is just getting too high. This will not help their current employees either. So locally, the answer comes down to addressing the facts with your current workforce. Nationally, it means making it a top priority to engage younger students in programs and activities focused on new technology, science, and engineering.
Let's look at four ways to start getting employees ready for robotics
1. Make sure employees see the path to the future.
Employees must be ready for continuous learning and growth.
Cross training – make sure employees have multiple experiences throughout the facility and are not just assigned to one, specific job.
Develop training programs that include local tech schools. Generate mutually beneficial programs; students learn from your employees and your employees advance through attending college training. Get the operators involved in the automation process by engaging them in the changes and using their knowledge to improve the process.
2. Define the skills the current operators have and where could those be used?
What other interests in training or job opportunities does the operator have?
3. Start with a simple, low risk automation project.
Observe and report on all the changes. This will help upper management see the benefits and help the facility employees to know how their job is affected.
The first project will give your employees confidence to take on more challenging projects.
A small project allows you to build a relationship with a robotic integrator
Use the first project to help you decide which application to tackle next.
4. Learn from your first project.
What training programs need implemented to make sure employees can ease into new day to day activities and technology.
What would be a beneficial next step for improving your overall production. Industrial robots could be installed in a plant to automate almost anything. Some of the most common applications include:
| | |
| --- | --- |
| | |
| | |
| Machine Tool Loading/Unloading | Inspection and Measurement |
| | |
| | |
Fitting Get Employees Ready for Robotics into the Schedule
* If you want to review the other articles in the series, click on the area below to read the article.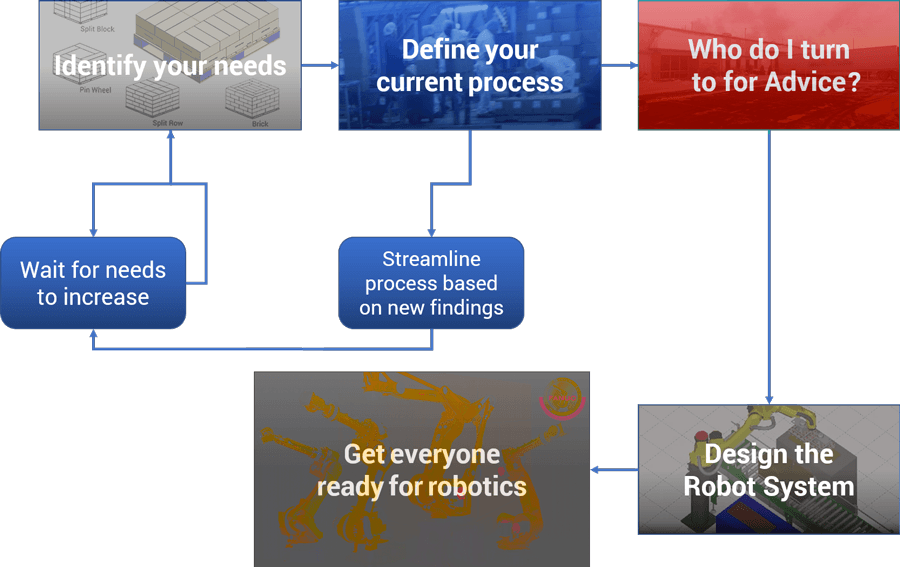 The process of getting your employees ready for automation might be the last in the chart, but it needs to be addressed from the very beginning of the process. Keeping the employees involved and making them an important part of the transition will make the process go more smoothly.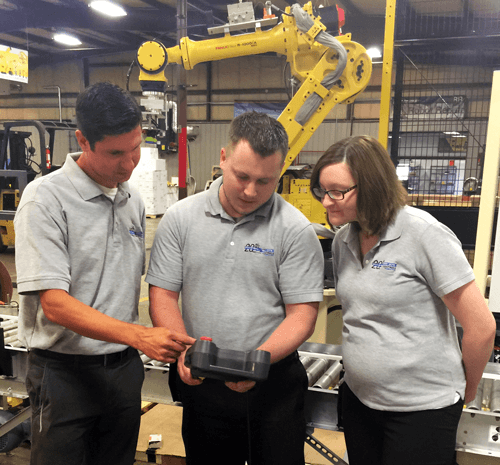 Identifying your Needs

In this stage, it is important for operators to be aware of the need for robotic automation and help you to explore the current process.

Define your Current Process

The operators are essential to help show you the day to day of the current process. They have seen the bottlenecks and may have ideas for changes. They may also be able to help make you aware of some of the unexpected system variables.
What about this job could easily be done by a robot?

Who do I turn to for advice?

Invite the operators to be involved in a few meetings with the integrator. They will be able to assist in answering process and bottleneck questions.

Design the robot system

Where/when will there be a need for operator interaction in the robot system? Get the operators ready for these new tasks.
When Motion Controls Robotics celebrated our 20th anniversary in 2015, our theme was, "Transform your Process." As we get ready for our next milestone, the importance of transforming your employees to be ready for the new, and even unexpected, jobs that automation will bring has never been clearer.