The M900 series of six axis robots feature best joint speeds, repeatability, and accuracy. The M900 robot series contains 7 models with a range of capabilities to suit a variety of material handling applications. The M900's robust design reduces down time and spare parts required (i.e. removal of the gas balancer in the M900iB/280).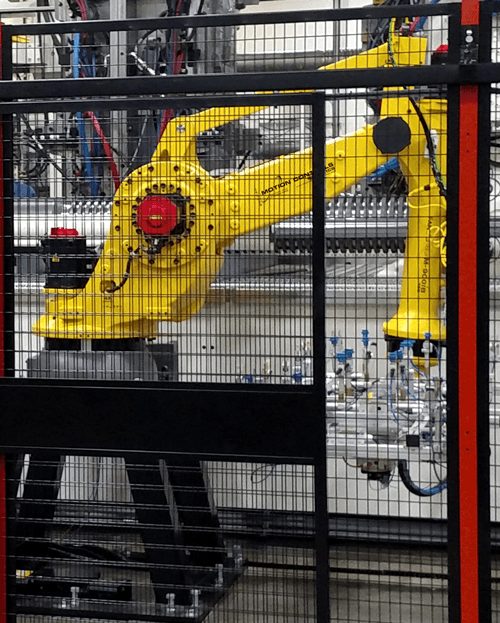 Paradoxically, the robot models fall into two categories, flexible and rigid. Here the meaning of flexible instead describing the versatility of the robot.
Flexible M900 Models:
M900iB/360
flexible positioning for heavy payloads
M900iB/400L
heavy payload with a longer reach
M900iA/150P
excellent reach and repeatability
M900iA/200P
speed and repeatability
More about these M900 models >>>
Rigid M900 Models:
M900iB/280 (L) & M900iB/700 – Rigidity in the industrial robotic world means precision and repeatability. Rigidity plays a huge role in the needs for this line of robot that focusses on high payload yet precise applications. The M900iB/280 recently went through a redesign to increase rigidity by increasing the thickness of the robot castings in pivotal areas like the arm. The robot was tested to ISO 9283 rigidity standards and outperformed other robots in the same class.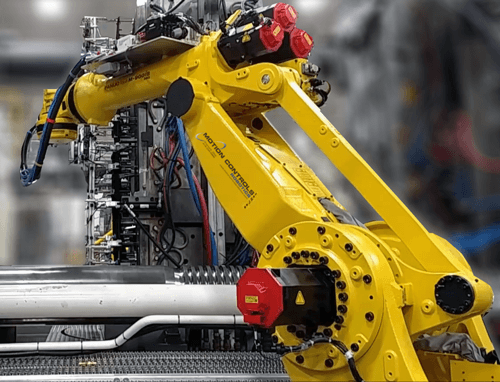 The ISO 9283 performance standard defines important industrial robot characteristics and proper methods for testing for compliance. This characteristic makes this robot the best choice for constant force applications.
FANUC M900 Mounting Options:
The FANUC M900 series is built for installation in harsh environments. The wrist is IP67 rated and there are optional packages available to increase performance in severe dust or liquid applications.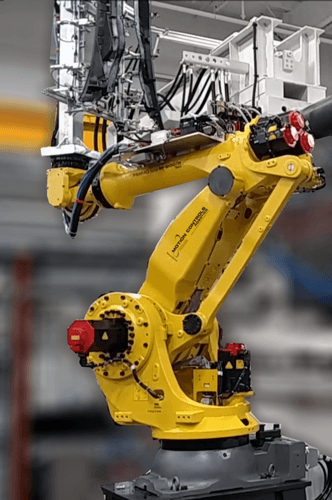 FANUC M900 Applications:
Roll Handling
Full Layer Palletizing
Machine Load/Unload
Other Material Handling
The M900 can be integrated with vision technologies, like iRVision, for vision guidance and error-proofing.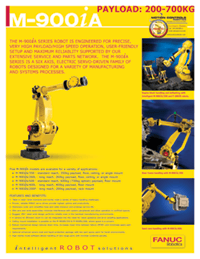 If you think the M900 is the answer to transforming your current process, contact us through our robotic request information form.